Qilingguo selectively handpicks our super grade gojis that are naturally shade dried to perfection in the ningxia. Super grade comprise only a fraction of goji berry harvest, which lend the juiciest mouthfeel and plumpness, exceeding the size of all goji grades.

PROMOTE LONGEVITY AND GLOWING SKIN - Ordinary Goji Berries are sun dried upon harvest, whereas our berries are slowly shade dried to preserve powerful carotenoids, uncovering their ability to nourish the skin and promote healthy aging.

CURB SUGAR CRAVINGS NATURALLY - Known as nature`s candies, our goji berries provide the ideal level of sweetness to help cut carb cravings without any added sugars or flavorings!

SUPPORT HEALTHY VISION - Goji berries possess one of the highest ORAC values among all other berries, providing one of the richest sources of beta-carotene and zeaxanthin. These naturally occurring antioxidants have been clinically shown to support healthy eye development, improving overall vision and cellular health.

CRAFT HOMEMADE GUILT-FREE SNACKS - Free of preservatives and harmful pesticides, our organic goji berries are certified organic and non-GMO, and pair wonderfully in a variety of recipes. Substitute ordinary mix-ins like chocolate chips and dried cranberries with our succulent goji berries in smoothies, baked goods and salads for a unique flavor in every bite!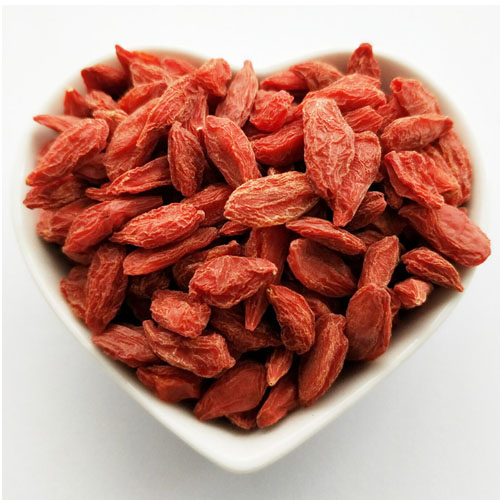 storage
Set a cool dry place, anti-stuffy, moisture-proof, moth-proof.
Dry and easy to save, ordinary bags are generally seven to eight into the dry, not a lot of accumulation of stock, often remove the sun drying below, or over time will sticky metamorphism.
Wolfberry nutrient-rich, but also a difficult to preserve the product. Often due to environmental conditions, the emergence of worms, moldy, discoloration and other phenomena. Storage should pay attention to control the water content, temperature, oxygen content in the air, pest control, pest control and so on. Wolfberry fruit drying, drying time takes longer, you need to consume energy or natural weather restrictions, processing costs increase.
Identify advantages and disadvantages
Discerned from the color
Fresh wolfberry due to different producing areas and different color, but the color is very soft, shiny, full of meat; and dyed medlar mostly in the previous year's Chen goods, from the point of view of fleshy, matte appearance But very bright and attractive, so when buying wolfberry must not be greedy "color", most people are hard to distinguish the optional Chen Zhi. Qian wolfberry such professional products. In particular, the whole wolfberry dyed red, even the wolfberry pedicle where the white spots are also red, but most of the normal medlar tip pedicle mostly yellow or white, with pigment dipped wolfberry pedicle was red, with sulfur Baked dark brown. As the pigment dyed medlar particularly afraid of water, it is recommended that you buy a few wolfberry medlar can be put in the water, or deliberately with a wet hand rub a rub, if there is fade, it shows the use of pigment.
Discernible from the shape
Medlar since ancient times to Ningxia wolfberry real estate herbs, the highest medicinal value. Ningxia wolfberry tip mostly white spots, this field is not medlar, Ningxia wolfberry sharp white spots can reach 85%. Ningxia wolfberry 90% into the water does not sink, both Tea, soup and so on are floating in the water.
Discernment from the smell
For sulfur fumigation of Chinese wolfberry, just grab a hand cover with a burst of time, then put the nose smell, if you can smell the exciting choking, then you can certainly fumigation by sulfur.
Discern from the taste
Ningxia wolfberry is sweet, especially sweet to eat, but after eating the throat has a hint of bitterness; and Inner Mongolia, Xinjiang and other places of wolfberry sweet to be a little too tired, wolfberry alum soaked up will have alum bitterness, as played Sulfur Wolf, the taste of acid, astringent, Bitter feeling.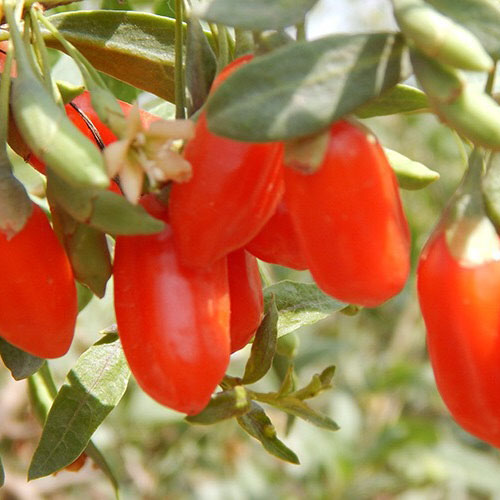 FAQ
Q1. Can I have a sample order?
A: Yes, We have sincerty to cooperate with every customer and samples can be provided for free.
Q2. What about the lead time?
A: Sample needs 5-10days, mass production time needs 2-3 weeks.
Q3. Do you have any MOQ limit?
A: Low MOQ, 1pc for sample checking is available.
Q4. Is it OK to print my logo?
A: Yes. Please inform us formally before our production and confirm the design firstly based on our sample.
Q5: Do you offer guarantee for the products?
A: Yes, we offer one years warranty to our products.
Looking for ideal Nutritive Medlar Berry Singapore Manufacturer & supplier ? We have a wide selection at great prices to help you get creative. All the Wild Red Medlar Berry are quality guaranteed. We are China Origin Factory of Wild Red Medlar Berry. If you have any question, please feel free to contact us.
Product Categories : Bulk Of Chinese Wolfberry > Bulk of Grade A Woleberry