Assorted Chinese Herbal Tea, in the process of evolution in the northwest people love drinking bowl, so also known as the "three Tea", Assorted Chinese Herbal Tea to tea base,mixed with sugar (or sugar), roses, medlar, red dates, walnuts, longan, sesame seeds, raisins, apple slices, tastes sweet and delicious, taste unique, and have the effect of Ziyin lungs, throat and throat.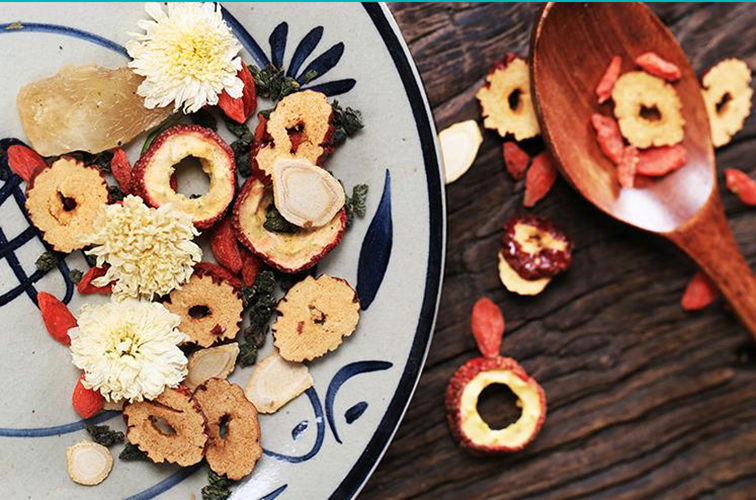 The efficacy and role of Assorted Chinese Herbal Tea rejuvenation mysteries in the elderly have Assorted Chinese Herbal Tea Assorted Chinese Herbal Tea drinking habits, sooner or later, no matter when, hands will end a bowl of tea drink slowly, when he is over eighty, not only aging, but grow new teeth are pass from mouth to mouth with approbation at the time.
When other people asked him the secret of longevity, he told people with his own experience that it was the result of a long drinking of the eight treasures tea. Many Hui longevity old people's health magic weapon, almost all with the eight treasure tea has a small relationship.
essential materialsjujube and medlar Assorted Chinese Herbal Tea actually has no fixed formula, generally have chrysanthemum, Chinese wolfberry, longan, red dates, sesame seeds, raisins, walnuts, sugar etc. In a word, there are eight kinds of materials, but no matter how they match, there are two important things - jujube and wolfberry.
Wolfberry: Ningxia people drink eight treasure tea will have wolfberry, there are nourishing liver, nourishing essence, nourishing qi, nourishing the spirit, dispelling wind and eyes and other functions. Red dates: vitamin C content is quite rich, hectogram up to five hundred and forty mg, known as "vitamin C pill" and said it can alert the brain. "Food herbs will compile": "Jiufu Qingshenjianfei sickness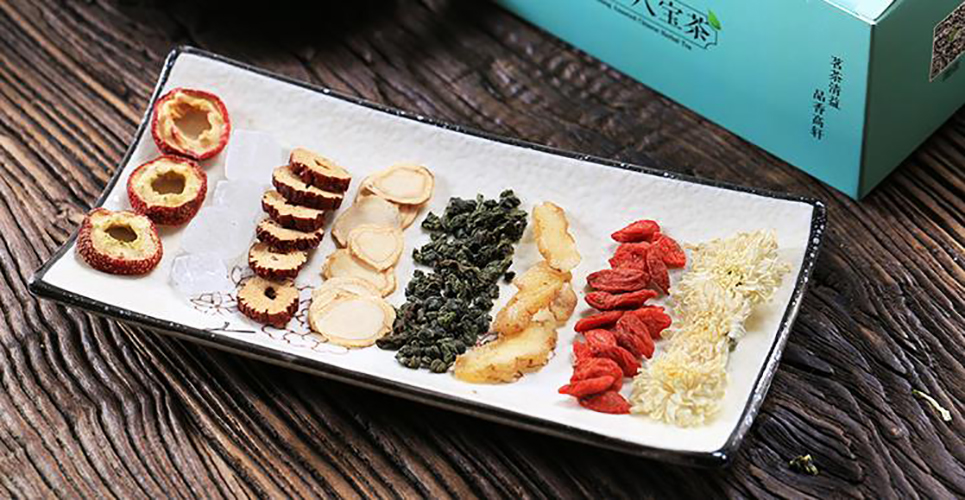 in addition to boredom. "- symptomatic tea, Assorted Chinese Herbal Tea multifunction Assorted Chinese Herbal Tea material can be based on personal preferences and body need to add and subtract, for example: according to the different seasons of different tea, summer tea based from the south, from Shaanxi to winter tea; the family also has about Oolong Tea, Mao Feng Spring Snail, and Longjing rare tea. In addition, if the skin nourishing and Tonifying Qi and blood, red dates, wolfberry, longan can add other materials as the main body; if the blood pressure is high, on the release of cassia seed, add a little salt, can make blood viscosity decreased Qi infirm pointer; add ginseng, Astragalus and angelica, medlar; Qingrexiehuo who pay attention to add some sugar or a cup of Chrysanthemum Tea can be cold litters; tea and brown sugar brewed; winter can also add butter in tea, can Runfei phlegm, bronchitis, asthma...... often drink Assorted Chinese Herbal Tea, can keep the stomach, spleen qi, eyesight and longevity.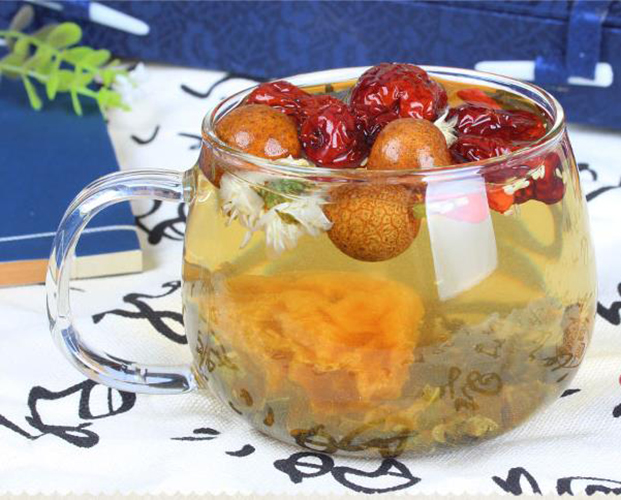 material not scrape, flexible version of easy Assorted Chinese Herbal Tea has eight kinds of ingredients, but uneven material can only use three or four kinds of ingredients; no eight, six Po, Qibao line, flexibility can be equipped with a variety of tea: wolfberry, red dates, two Black Tea: rock sugar three: rock sugar tea Bai Sipin, longan, red dates: Shaanxi green tea adding Chinese wolfberry, red dates, red persimmon products: tea and brown sugar, Chinese wolfberry, red dates, dried apples, dried persimmon Itsumi Cha: Chinese wolfberry, red dates, Green Tea joined hawthorn, sesame, ginger
Looking for ideal Assorted Chinese Herbal Tea Manufacturer & supplier ? We have a wide selection at great prices to help you get creative. All the Beautifying and Nourishing Eight Treasures Tea are quality guaranteed. We are China Origin Factory of Yishen Huoxue Eight Treasures Tea. If you have any question, please feel free to contact us.
Product Categories : Tea > Assorted Chinese Herbal Tea